Company & Jobs


#1 Rated Best Career

LAN/WAN Pro is a nationwide membership organization of technology leaders working for mainly Fortune 500 companies & government agencies as described in the MEMBER SUCCESS VIDEO below.

We Develop Tech Leaders (30+ Years) - We will invest/help you (1) fast track to $60,000 to $300,000+ per year, (2) develop your consulting & (3) help transform your life.
WATCH Member Success Stories
Mobile Limited (View on Computer) - Please view this webpage on a full screen using your computer or laptop and get access to over 15 pages of info regarding our Company, LAN/WAN Industry and Amazing Job Opportunities.
Company & Jobs
Technologies & Industry
LAN/WAN Opportunities
Right Candidate
Founder & History
Company & Jobs -

Nationwide Membership of Leaders

LAN/WAN Professional is a nationwide professional membership organization of technology leaders working or consulting for mainly Fortune 500 companies in virtually every industry including Apple, Microsoft, Alphabet (Google), Amazon, etc. and top-level government agencies and nonprofits.

Develop Leaders Today (Over 30 Years) - If approved, we initially invest $70,000+ in services to help you (1) earn $60,000 to $150,000+ (new members) within 3 to 10 Months and $100,000 to $300,000 (pro+ members) within 1 to 3 years. We will also (2) develop your consulting and help (3) transform your quality of life.

The best part is that up to 100% of our fees are tied to YOUR success. This creates a True WIN/WIN Relationship. Please read this site regarding why enterprise LAN/WAN is rated one of the fastest-growing job categories for the next 10 years and how we have been helping thousands of pros for over 30 years.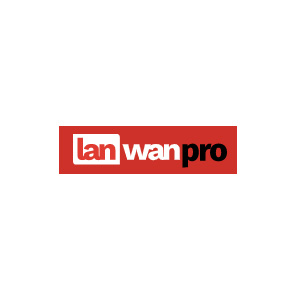 Watch Video
Technologies & Industry
LAN/WAN Technologies Review, Every Industry We Are Part Of & Why LAN/WAN is #1
LAN/WAN Opportunities
You Are Valued And Appreciated. Able To Work Remotely And Have Fantastic Quality Of Life.
Right Candidate
90%+ LAN/WAN Success Rate.
#1 Factor Is Approving Members With 4 Right Candidate Attributes
Founder & History
We Are PASSIONATE About What We Do And Have Been Helping Members For Over 30 Years.
Technologies & Industry -

Fastest Growing Job Sector

LAN and WAN refer to a set of technologies that allows all digital communications between organizations, individuals, and even devices (IoT). We are the infrastructure for all information technology (IT) activities including cyber security, application development/database, and internet/websites.

Fastest Growing Job Sector (No One Knows) - For this reason, we are the mission-critical infrastructure of EVERY company in EVERY industry. The result is that LAN/WAN is currently the #1 rated BEST job category for 2022 and one of the fastest-growing job sectors today and for at least the next 10 years.

With that stated, no one knows this because we are NOT classified as a job category but as a subcategory within various other job categories. Click below to get a better understanding of the labor shortage along with the technologies and industry to determine whether LAN/WAN as an industry is right for you.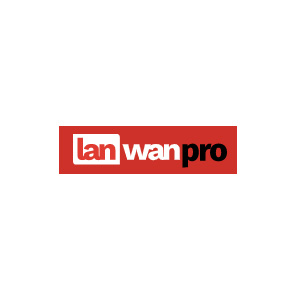 Watch Video
Topic Name - Summary Description Of Topic
1. Labor Shortage - Expanded Definition, Shortage Of Qualified Candidates & Usage Growth
The LAN/WAN Job category has been experiencing labor shortages starting around 10 years ago. There are three reasons for this occurrence starting with (1) the expanded definition of LAN/WAN that began over 20 years ago along with the (2) limited pool of qualified candidates due to no access to real-world LAN/WAN skills development. Finally, (3) every industry has significantly expanded its usage of LAN/WAN technology.
Significant Pay Increases & Signing Bonuses ($5,000 to $30,000+) - The significant labor shortage has increased pay for the past 10 years including a 10% increase in just the last year alone. In addition, it is now common to have signing bonuses starting at $5,000 to $30,000 for entry/mid up to $20,000 to over $100,000 for lead/senior. The following is an explanation of the 3 factors causing these shortages.
---
Expanded Definition Of LAN/WAN - As detailed in section 2, LAN/WAN technologies not only include routing and switching but also some of the hottest technologies including security, wireless, cloud, network monitoring/management, voice, and video. In addition, LAN/WAN technologies have been expanding to data centers (load balancing, virtualization, automation), SDWAN, and even IoT devices.
Limited Pool Of Skilled Pros - With the ever-expanding, highly-specialized nature of LAN/WAN technologies, there are no training services available that cover all the LAN/WAN technical, professional, and consulting skill requirements. This includes traditional learning institutions and online training sites. The result is that there is a very limited pool of professionals with proper LAN/WAN skills.
Increase Usage In Every Industry - Finally, in today's digitally-connected age, every industry including healthcare, social media, video streaming, banking, utility, retail/restaurant, hospitality along with all levels of government/military not only rely on LAN/WAN but are also expanding their LAN/WAN usage. In other words, EVERY INDUSTRY is HIRING more LAN/WAN Professionals.
---
LAN/WAN Shortage Estimate (Next 10+ Years) - The current shortage of LAN/WAN professionals is confirmed to last for at least the next 5 years and possibly for over 10 years. This is due to the increasing usage of networking and the internet both at work and at home while the pool of qualified professionals grows at a slow pace due to access to proper skills development. This is the best time to start your career in LAN/WAN.
2. Technologies - Critical Technologies From Core, Specialized, Enterprise, and Additional
LAN/WAN Technologies are grouped into 4 technology categories based on how common and important the technologies are to an organization. They include (1) core technologies that all companies expect a seasoned LAN/WAN professional to know, (2) specialized technologies that give you an advantage, (3) enterprise technologies that get you into $100,000+ jobs, and (4) additional technologies.
Over 10 Critical Technologies (Training Not Available In Schools) - There are actually over 10 key technologies that are mission-critical to every organization. Unfortunately, training is mainly available for just routing, switching, and some security through traditional learning institutions. Even worse, the training you get is mainly conceptual and not practical to the real world. Please review the 4 technology categories below.
---
Core (Routing, Switching & Net Security) - LAN/WAN Core relates to technologies that you MUST UNDERSTAND as a LAN/WAN pro working in entry to low mid-level roles earning at least $60,000 up to $120,000 per year. The specific technologies labeled as Core include general WAN routing (OSFP, EIGRP), small HQ to branch layer 2/3 switching along with network security including basic firewalls and VPN.
Specialized (Security, Wireless, Monitor) - Specialized includes technologies that you are expected to know for jobs that begin at $80,000 to $120,000 and are in addition to the CORE technologies. These technologies include security, firewalls, all types of VPN, and various ways to authenticate. In addition, strong proficiency in wireless along with various troubleshooting and monitoring tools are typically required.
Enterprise (LB, Nexus, ISE, Voice, Manage) - Enterprise Technologies are required skills for LAN/WAN roles that pay over $100,000 or higher. They include Data Center technologies such as Load Balancing, Management Tools, Nexus, and enterprise routing (BGP) or highly specialized skills such as Voice, ISE that you are only expected to know if you are a senior LAN/WAN professional.
Additional (Automation, SDWAN, Virtual, IoT) - Additional technologies include an ever-expanding set of technologies that LAN/WAN pros are beginning to handle. The good news is that once you have mastered the CORE and Specialized technologies, you can easily pick up SDWAN and IoT devices, and our 5-part training allows you to pick up new technologies including automation & virtualization fast.
---
Master CORE/Specialized Technologies - The CORE and Specialized technologies are the most critical technical skills you need to master. In addition to these, you also get general exposure to ENTERPRISE technologies and even pick up some additional technologies. LAN/WAN Associate Membership Package has been OPTIMIZED to target entry/low mid-level roles earning $60,000 to $150,000 per year.
3. Industry - We Are A Critical Part Of Every Industry In Every Major Country
The LAN/WAN industry not only includes (1) companies that develop LAN/WAN technologies such as Cisco Systems, Juniper, Palo Alto, etc. but also includes (2) consulting/managed service companies that support these companies and (3) the companies that USE LAN/WAN technologies. In fact, most of the jobs in LAN/WAN will come from the latter 2 categories. Based on this, you can work in EVERY INDUSTRY.
We Are Also Mission Critical To Living (We Are Everywhere) - In addition to being part of every industry, we are also a critical part of everyday living. We are not only in your home (phone, computer, TV, gaming, appliances), we are in restaurants, supermarkets, retail, hospitality, sporting events, travel, and even activities you do not think about but need such as delivery, utilities, etc. Please review the 4 "industry" groupings below.
---
LAN/WAN Manufacturers/Developers - Companies such as Cisco Systems, Juniper, Arista, Palo Alto, Checkpoint, F5, Citrix, Aruba among others who manufacture/develop LAN/WAN technologies would officially be called the LAN/WAN industry. With that stated, as big as this industry is, the number of LAN/WAN jobs they offer is just a small percentage of the total LAN/WAN jobs.
Consulting/Managed Service Providers - A significant portion of LAN/WAN pros work for consulting companies and managed services providers who service companies using LAN/WAN technologies. These companies include AT&T, Microsoft (AWS), Verizon, and not-so-well-known but large international organizations such as Infosys, TCS, and HCL which service/support companies in every industry.
BIG 2 (HealthCare & Government/Military) - The 2 largest industries based on the gross domestic product (GDP) are Healthcare (18%) and government including local, state, federal, and military (35% to 40%). Combined, they represent over 50% of all GDP and are where the vast majority of LAN/WAN opportunities exist. Just as important, they generally pay above-market rates.
Every Other Industry You Can Think Of - Finally, we are part of EVERY industry you can think of from industries you may have an interest in as a hobby/leisure such as online gaming, social networking, travel, entertainment (music, TV, movies), retail, restaurants, professional sports (NBA, NFL, MLB) to more traditional such as financial services, manufacturing, utilities, and transportation.
---
Work For Your "Dream" Company - As summarized above, LAN/WAN professionals can work in virtually EVERY industry possible including TV, movies, online gaming, travel, and even pro sports. For this reason, the real question is what industry do you want to work in? Imagine getting a job that not only pays great with coworkers who respect and value you but also at YOUR "dream" company. What is that worth?
Five Major-Tech/Changes That Will Transform Our Society For The Next 10 Years - Every decade, our society goes through major transformations. Below are major tech/changes that will DRAMATICALLY CHANGE where and how we WORK and LIVE. Just as important, LAN/WAN technologies play a mission-critical role in every one of the major changes below. Read below on how these changes will SIGNIFICANTLY increase LAN/WAN opportunities.
4. New Technologies/Changes - Transforms Where and How We WORK & LIVE For The Next 10+ Years
As you already know, the Coronavirus has had a significant impact on our daily lives both personally and professionally. This ranges from virtually all companies along with local, state, and federal government agencies allowing their employees to work remotely from home. On a personal level, there is a continual increase in online shopping, virtual interactions, remote learning, online gaming, video streaming, etc.
Society Change Is Permanent (LAN/WAN Plays A Key Role) - The temporary changes described above along with other changes are expected to become permanent. Below is a highlight of key changes in work/life activities and new technologies that will transform how we WORK and LIVE. Just as important, the summary explains how these changes will SIGNIFICANTLY increase LAN/WAN opportunities.
---
Increase In Working Remotely Nationwide - A nationwide survey verified that working remotely is one of the top job benefits an employee seeks. Conversely, recent studies have shown that employees are actually more productive working remotely and also lowers operational costs. For both reasons, working remotely will become more permanent. LAN/WAN is mission-critical to working remotely.
Remotely Managing Devices (IoT Devices) - Companies have been converting electronic devices to Internet Of Things (IoT) objects that can be monitored and managed through LAN/WAN including POS, delivery and inventory tracking, video surveillance, etc. In the home, IOT devices include TV, gaming systems, and even appliances such as your refrigerator. Every IOT device increases LAN/WAN traffic.
Solar /Battery & 5G Tech (Live Anywhere) - Advancements in solar/battery technology will allow people to have electricity without being connected to the electrical grid and 5G will give you wireless connectivity that is faster than current wired. This will allow employees to LIVE and WORK from anywhere. This not only increases LAN/WAN traffic but also transforms the makeup of communities.
Movement To Cloud (LAN/WAN is Cloud) - There will be a continual movement of technologies/applications and information located locally on your computer or local network to the "cloud". This started over 10 years ago and continues to increase/grow every year. Remember, LAN/WAN not only connects you to the "cloud' but is also the MISSION CRITICAL infrastructure for the "cloud".
Augmented Reality (Must Have LAN/WAN) - Augmented reality simply means integrating "virtual reality" into real-life activities. For augmented reality to work, a person needs to have an IOT device (eyeglasses, etc) that interacts through LAN/WAN. In addition, the network traffic augmented reality creates is 10+ times more than a digital phone. This will SIGNIFICANTLY increase LAN/WAN traffic EVERYWHERE.
---
Continual Importance of LAN/WAN (Shortage Of LAN/WAN Pros) - As summarized above, the usage of LAN/WAN technologies both at work and in our personal lives will continue to grow at a significant pace. For this reason, LAN/WAN will become even more MISSION CRITICAL to EVERY organization. The result is that the demand for LAN/WAN professionals will continue to grow. This is a great time to be a LAN/WAN Pro.
LAN/WAN Opportunities -

$60,000 To Over $300,000 Per Year

LAN/WAN professionals are responsible for high-impact technologies that are mission-critical and have high price/value to EVERY organization. In addition, LAN/WAN pros handle a wide range of responsibilities from high-level consulting, hands-on engineering, administration/support to even management.

Great Pay/Quality Of Life (Fantastic Status) - Based on your responsibilities, compensation starts at $60,000 to $150,000 (initial members) to $100,000 to $300,000 (long term members). In addition to high pay, you are a respected member of the organization who is appreciated, and what you do MATTERS.

Finally, LAN/WAN opportunities can give you fantastic quality of life benefits including working remotely with schedules that match your life. This includes flexible hours/workdays and locations that allow you to visit family/friends along with great benefits including signing/annual bonuses and stock options.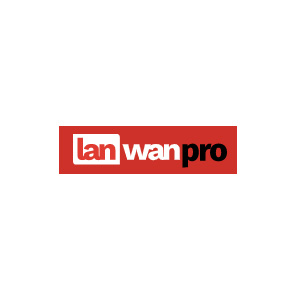 Watch Video
Benefits Type - Summary Description of LAN/WAN Opportunity & Benefits
1. High Compensation - Three Key Roles Paying $60,000 to $150,000 (Initial) & $100,000 to $300,000+ Per Year
The Information Technology Infrastructure Library (ITIL) service operations model is the de facto IT operations standard for most government agencies and many large companies. Based on the ITIL, all job responsibilities can be organized into 3 major groups called the PBR representing (1) PLAN, (2) BUILD, and (3) RUN. For this reason, if you desire a career in IT including LAN/WAN, you should be familiar with PBR.
Three "Secrets" To High Pay ($60,000 to $300,000+ Per Year) - In addition, you should also understand the 3 reasons why LAN/WAN opportunities pay such high wages including (1) high impact, (2) mission-critical, and (3) have significant price/value ratio to any organization. The 3 "secret" factors will be further explained during the LAN/WAN Virtual Conference. The following is a bulleted summary of the PBR.
---
PLAN - Consultants ($120,000 to $300,000+) - The PLAN team/individuals are responsible for designing solutions and the project management for implementation of those design solutions. This role has the (1) most impact, (2) mission-critical, and (3) price/value resulting in the highest compensation ranges. This is the main target role for long-term LAN/WAN members.
BUILD - Engineering ($90,000 to $240,000+) - The BUILD team/individuals handle engineering activities including (1) device deployments, (2) life cycle refreshes, and (3) device migrations at all levels including branch, corporate, and/or data center environments. The compensation you receive varies based on the 3 high pay factors. The initial membership is optimized for engineering roles.
RUN - Support/Admin ($60,000 to $180,000+) - The RUN team handles day-to-day operations with focus on (1) escalation support (tickets on issues) along with (2) change requests for live devices. The skills required are your transferable Professional/Technical (Pro/Tech) abilities. The tech skills we provide will be beyond this role. In fact, you will only use 5% to 25% of what we teach you.
ALL - Management ($100,000 to $500,000+) - Finally, every team listed above needs managers and directors. If you have work experience in management, you can qualify to run those teams after spending a year handling the responsibilities within the team. In other words, you can be a manager/director in LAN/WAN. Finally, due to LAN/WAN importance, the highest role in IT (CIO/CTO) is becoming a LAN/WAN role.
---
Staff Size Determines Responsibilities - We determine company size by LAN/WAN staff size with 1-5 as small, 6-20 as medium, 21-200 as large, and 200+ as enterprise. For this reason, a bank with 2,000+ employees and 50 locations with a LANWAN staff of 4 is considered small. The amount of responsibilities you will handle is dependent on LAN/WAN staff size. The smaller the staff size, the more responsibilities you handle.
2. Great Quality Of Life - Work Remotely With Flexible Schedule That Matches Your Lifestyle & Great Benefits
As important as compensation is, what is equally important is your WORK and PERSONAL quality of life. LAN/WAN opportunities are structured to potentially give you great work and personal quality of life. This not only includes the ability to work remotely with a work schedule that is more flexible to your personal life, but also good to great benefits. Read below as to HOW it is possible and what you get.
LAN/WAN Opportunities (Optimized For Remote/Flex Schedule ) - LAN/WAN technologies are located in every facility that the company has throughout the USA and the world. In addition, these technologies are optimized to be managed remotely and the work required to do these activities is scheduled. For these reasons, LAN/WAN opportunities are optimized for remote with flex schedules.
---
Work Remote (Anywhere In US & World) - Today, most LAN/WAN roles are either (1) 100% remote and can be done from anywhere in the United States or are done (1) mostly remotely with the occasional visit to an onsite location such as a data center or corporate HQ. If you are in the latter role, you will need to work within 2 hours of the location but may only come in once a week or 2 to 3 times a month.
Flex Schedule (Match Your Life Style) - In addition to working remotely, you can have a more flexible work schedule in terms of WHEN you work. In fact, the higher you progress in LAN/WAN from the RUN team to the BUILD and PLAN team, the more you go from operations that have more set hours to projects that have more flexibility resulting in better matching to your personal lifestyle.
Visit Family/Friends (While You "Work") - Even better, you can even visit family and friends anywhere in the United States WHILE you are working not just for weeks but months. You simply need proper internet access with a laptop and ensure that you have a place you can work without distractions. At the end of the day, what is more important than spending time with family and friends?
Go On "Vacation" (Permanently If You Like) - Finally, you can even go on "vacation" WITHOUT taking time off. This is especially true in project-based roles where there are weeks between projects and you only work a few hours/day at best. Imagine your favorite vacation including trips to Disney World, a night out in New York City, and watching the sunset overlooking your favorite beach while you "WORK".
---
Great Benefits (Signing/Annual Bonuses, Health, Stocks) - In addition to job/life flexibility benefits, LAN/WAN Pros typically receive relocation, signing, and annual bonuses that start at $5,000 to $30,000 for entry/mid roles and $25,000 to over $100,000 for lead/senior roles. Just as important, you will qualify for higher PTO, better health, and even stock options that are common for higher-level staff.
3. Fantastic Status - Work For Top Companies And Be Respected, Appreciated, and Valued At Work & At Home
As you have read, the companies that LAN/WAN pros work for are typically large Fortune 500 companies, TOP nonprofits, and major government agencies. In addition, the roles you handle are high-impact and mission-critical to these organizations. The result is that you will be more respected, listened to, and recognized/valued at work. Just as important, this will also have a positive impact on even your personal life.
Work/Life Status (Heavily Impacted By The Role You Have) - Good or bad, how your coworkers AND the company you work for think of you and treat you is tied directly to the role you do. The more important the role, the more they will respect what you do, listen to your ideas, and value what you provide. What is surprising is that this also translates into your personal life situation. Read below for explanation/clarification.
---
Respected (How You Are Treated) - The first thing you will notice working as a LAN/WAN professional is that WHAT YOU DO MATTERS to the company you work for. For this reason, you will receive a higher level of respect and courtesy that is more associated with directors and higher-level staff. This includes attending meetings with key decision-makers and stakeholders in the company.
Listened To (Your Ideas Matter) - In addition, you will be looked upon as a subject matter expert (SME) on technologies that are mission-critical to the success of the company. For this reason, your ideas will be listened to AND IMPLEMENTED. How would it feel to have your idea implemented company-wide that impacts not only thousands of staff but potentially millions of clients?
Recognized (Valued/Appreciated) - The work you do can potentially increase company revenues or significantly decrease operational costs due to automation. For these reasons, you will be more valued AND appreciated by your company. This appreciation will begin with higher recognition followed by bonuses and other awards including more quality of life benefits as mentioned in part 2.
You Are Treated Different At Home - Finally, you will notice a positive change in your status at home with your family, friends, and even in your community. This begins once they hear that you are working for a nationally recognized company in an IMPORTANT role. If you are already respected, listened to & appreciated, this will further expand that. If you are not, there will be a LIFE TRANSFORMATION.
---
Work/Life Status (Most Important In Life) - Once you receive high compensation and have a great quality of life, you will realize that work/life status is more important than anything else. Remember, STATUS is about being treated with (1) RESPECT, where your (2) OPINIONS MATTER, and you are (3) VALUED/APPRECIATED by people you care about. This includes your family and friends. What is that worth?
"Secrets" (IMPACTFUL Info You ALREADY Know But NOT Used) - We associate the word "Secret" to any COMMON INFORMATION that you already know that has a significant impact on IMPORTANT LIFE SITUATIONS but you do not recognize it. For this reason, YOU DO NOT USE the "Secret" information to BENEFIT YOU. The following are "secrets" on how to get jobs requiring 5+ years of experience with NO experience.
4. Key Job "Secrets" - How You Get LAN/WAN Job Requiring 5+ Years With Little To NO LAN/WAN Experience?
A typical LAN/WAN role described in the above sections requires a minimum of 5 to 10+ years of proven work experience. Unfortunately, the average new member has very limited to NO previous LAN/WAN work experience. So how do we have a success rate of over 90% helping new members with no previous LAN/WAN experience not only get but successfully handle opportunities earning $60,000 to $150,000 per year?
Experience In Responsibilities (Proficiency In Technologies) - The answer is companies only care about your PROFICIENCY in the technology BUT want "EXPERIENCE" in handling the responsibilities relating to the (1) PLAN and/or (2) BUILD and/or (3) RUN teams in previous companies along with having transferable Pro/Tech abilities. The following is a bulleted summary of how this is possible.
---
Constant Tech Change (3 to 5 Years) - Large organizations do a "life cycle refresh" on over 20 LAN/WAN technologies every 3 to 5 years due to the mission-critical nature of these technologies. For this reason, it is unrealistic to have over 5 years of experience in a specific technology. Especially if you are part of the team replacing old technology with the NEW TECHNOLOGY you were just exposed to?
Proficiency In Specific Technology - Based on the reality stated above, what is most important is your real-world HANDS-ON PROFICIENCY on the common activities associated with that technology. There are over 20 LAN/WAN technologies grouped into 4 major categories that you need to be proficient in. LAN/WAN Pro will get you proficient in LAN/WAN technologies In 3 to 10 Months.
Transferable "Pro/Tech" Abilities - You must also possess general PRO/TECH abilities. PRO abilities include but are not limited to (1) verbal communication and written communication skills, (2) multitasking skills, (3) analytical/validation skills. TECH abilities include good (1) troubleshooting skills, (2) analysis/validation skills, and/or (3) design and project management skills to be successful in LAN/WAN.
"Experience" In Responsibilities - Finally, you need to have transferable experience working in at least 1 of 3 key areas of company operations from (1 – PLAN) including design, project management, or general management, (2 – BUILD) including installation, configuration, deployment, life cycle refresh, migration and/or (3 – RUN) including escalation support (help desk) and administration.
---
Must Have Transferable Tech/Pro & "Experience" - We can help you get LAN/WAN opportunities requiring 5 to 7 years of experience as long as you possess transferable Pro/Tech abilities (Attribute 1 & 2). In addition, you must have work experience or equivalent knowledge in at least 1 of the 3 PBR areas of operations, even if your experience was just professional and not technical. Please ensure that you possess them.
Attribute Name - Summary Description
1. Professional Skills - (1) Following Instructions, (2) Task Management, (3) Verbal Interaction & (4) Documentation
LAN/WAN opportunities are with large organizations including Fortune 500 companies, major nonprofit organizations, and government agencies. In addition, the responsibilities you handle are not only mission-critical and high-impact but also require coordination including approval from various stakeholders in the company. For this reason, your professional skills are as important if not more important than technical.
Transferable From Other Jobs (Counts As "Experience") - The skills listed below are common to all professional roles working for major organizations. Just as important, you will spend over 80% of your time utilizing these pro skills versus your tech abilities. Most importantly, these skills can take years to learn and count as "experience". Please review the 4 pro skills below and ensure you already possess them.
---
Follow Instructions/Methodology - Large organizations typically have detailed instructions based on following specific methodologies for any activities that are high-impact, and mission-critical such as LAN/WAN. For this reason, the most fundamental professional skill you need to possess is the ability to follow detailed instructions based on a specific methodology. This also includes validating the work you do before you submit your work to ensure that there are no errors. Please ensure that you possess this fundamental and very important skill.
Task/Project Management Skills - In addition, LAN/WAN pros regularly juggle multiple tasks (entry/mid) and/or projects (lead/senior) that must be done in a timely, proficient manner and typically requires coordination and/or approval from others. For this reason, your task and project management skills are the second fundamental professional skill you must possess to be a LAN/WAN pro. For this reason, you should only continue forward if you believe you possess this skill and can demonstrate it through your actions every day.
Verbal Interaction/Motivation Skills - As referenced above, LAN/WAN pros are either part of a large team or work with various teams to get your work done. For this reason, your ability to properly communicate with people of all levels including demonstrating good listening skills and "sound" like a LAN/WAN professional is required to be a member. Even better, if you also possess good motivational skills including the ability to mentor and lead others, we can even help you qualify for lead/senior roles earning $150,000 to over $300,000 per year.
Documentation/Analytical Skills - Finally, when you work for large organizations and government agencies, you must be able to document detailed activities in a clear and concise manner following mandated templates. This also includes the ability to effectively communicate in writing including emails, logs, and reports. If you also possess the ability to provide high-level written analysis including root causes and solutions to critical issues, we can help you qualify for senior/consultant roles that can exceed $240,000 to over $500,000 per year.
---
Get LAN/WAN Jobs (With Limited To No Experience) - As stated above, the professional skills above are common skills and transferable to LAN/WAN and count as "WORK EXPERIENCE". The best part is that you can acquire these skills from other jobs and/or through good schooling, and even through your hobbies such as team sports, online interactions, and even online gaming, etc. If you possess these skills, we can help you get enterprise LAN/WAN jobs requiring 5 to over 7 years of experience with minimal to no previous LAN/WAN experience.
2. Technical Abilities - (1) Verify & Validate (2) Research & Learn (3) Tech & Troubleshoot, (4) Design & Plan
As you already know, even an entry-level LAN/WAN opportunity requires CCNP (engineer) level education along with 5 to 7+ years of proven LAN/WAN work experience. Conversely, a typical new member has little to no previous LAN/WAN education and/or experience. In spite of this, our members not only get LAN/WAN opportunities but excel in the role and even get promoted within 6 to 12 months.
Abilities/Aptitude (More Important Than "Experience") - We can help you successfully get LAN/WAN opportunities as long as you possess the first 2 tech abilities summarized below plus (3) troubleshooting. Similar to pro skills, the level of your abilities below will determine your membership level and compensation range beginning at $60,000 to $150,000 or progressing to $150,000 to over $300,000 per year.
---
Verify & Validate The Task/Job - Everything "technical" begins with verifying the validating the technical requirements for the task or job you need to complete. This determines your preparation including the technical research and learning you need to do along with designing (lead/senior roles) and planning you need to do. As a nationwide membership organization of professionals working in LAN/WAN, we know the EXACT requirements for almost every role in LAN/WAN from entry to senior that encompass over 20 different types of LAN/WAN roles.
Research, Learn Skills & Prepare - This represents your ability to QUICKLY research, learn and prepare for a given job. The benefit of a pro with "experience "is that they become functional in their new job in just 1 to 3 months versus years. LAN/WAN Professional has a proprietary 5-part efficient learning system that allows you to acquire real-world skills 40+ times faster for a given job. If you can learn and implement our 5 part system, you get functional in a new job even faster than a professional with years of experience.
Tech & Troubleshooting Abilities - Finally, you will need to possess real-world tech abilities including troubleshooting equivalent to a LAN/WAN pro with at least 5 to 7+ years of work experience. Remember, it is not the "experience" that the company wants but the actual technical skills that the experience implies. LAN/WAN Pro has real-world "projects" that are optimized to help you acquire skills better than a LAN/WAN pro with 5 to 10 years of experience in just 1 to 4 months as long as you already possess good troubleshooting abilities.
Design, Develop & Plan (Senior Pros) - For higher-level roles starting at $100,000 and exceeding $300,000 per year, your ability to design, develop and plan major tasks and projects is a must-have "technical' ability. If you possess high-level transferable design, development, and planning ability, we can train you on how to apply these abilities to LAN/WAN including creating LAN/WAN statements of work (SOW), and network diagrams. These are high-level and expensive training that is not available through traditional learning anywhere today.
---
You Acquire Real World Skills (Just 1 to 4 Months) - Please note that we are trying to help you acquire LAN/WAN technical skills in enterprise routing, core switching, security, and wireless to name a few that normally take 4 years of graduate schooling AND 5 to 10+ years of experience in just 1 to 2 months (full-time) and 3 to 4 months (part-time) as long as you possess troubleshooting abilities and learn/implement our 5 part proprietary learning system. If you also possess (4) design/plan abilities, we can even help you earn $240,00 to $500,000+ per year.
3. Career Seriousness - (1) Upgrade Desire, (2) HRS Commitment, (3) Priority/Focus & (4) Treat As Job
Due to the extremely intensive nature of our service and extraordinary results we are trying to accomplish, it is CRITICAL that you are at a place in your life where your career advancement is your TOP PRIORITY and FOCUS. Can you make the necessary short-term sacrifices to be successful for at least the next 3 to 6 months (minimum) and ideally the next 1 to 2 years? If you cannot do this, it does not matter how skilled you are.
Treat This Like A Serious PAID Job ($100,000+ Per Year) - During the 2 step process and DEFINITELY as a Member, we will be interacting with you as if you are a LAN/WAN Pro working on a contract and getting PAID $50/Hour ($100,000+ per year) whether you are part-time at just 25 hrs/week or full-time at 50+ hours/week. With this in mind, please review the 4 commitments below and ensure that you can meet them.
---
Upgrade Career ($100,000+ Per Year) - Please remember that we are seeking future leaders of LAN/WAN and NOT entry-level professionals. It is critical that you ONLY APPLY for Membership if getting a $60,000 to $100,000 position is just a transition job and you are COMMITTED to get at least to $100,000 to $180,000, if not higher. This requires your commitment to making the necessary short-term sacrifices for at least the next 6 to 24 months If this is not your goal, we respectfully ask that you do not continue forward.
Hours Commitment (Part Or Full Time) - We understand and will work with you if you need to do this part-time. With that stated, you will need to be able to invest at least 30 hrs./week (MIN) to 50+ hrs./week (IDEAL) to be successful. Please remember that we are trying to help you bypass 10+ years of learning/work experience in just 2 to 4 months. This is only possible if you can put in the time. If you are a qualified candidate but can only invest 20+ hrs./week, you may get consideration by successfully completing our CCNP package.
Priority/Focus (Cannot Be Distracted) - The technical, professional, and consulting activities you will be doing for the next 2 to 6 months are extremely intensive and detailed. For this reason, it will require your full focus and must be done in a place where you have no distractions. In addition, you will need to temporarily make this your top priority in your life to be successful. Please ensure that you demonstrate this during Step 2 (CWA) including making the necessary adjustments in your work and personal life situation.
Treat As A Job (Most Critical To Success) - The LAN/WAN activities you do with us are done as a "live" LAN/WAN project that you would do as if you are a PAID LAN/WAN Professional. If you are approved as a Member, you will complete over 20 "live" projects that would normally take over 10 years to do in just 2 months (full-time) to 4 months (part-time). Your ability to get a LAN/WAN job that requires 5 to 10 years of experience with minimal to no previous LAN/WAN experience is only possible if you approach these projects as a PAID consultant.
---
Qualify For CCNP Package (Expand Skills & Get Time To Prepare) - If you need 1 to 3 months to make adjustments to ensure that LAN/WAN can be your top priority and/or cannot commit to 30 hrs./week, talk to your Advisor about getting approved for the CCS & CCNP package that allows you to continue developing your LAN/WAN skills at a reduced pace of 20 hrs./week. Successful completion of the CCS & CCNP package will increase your chance of Membership approval and/or allow you to go at a reduced pace of 20 hrs./week versus 30 hrs./week as a Member.
---
Test Drive For FREE (Validate Stellar Results & QUALIFY) - Since we tied our success (service fees) directly to YOUR success, every interested candidate who possesses the 4 key "Right Candidate" attributes above can participate in our comprehensive 2 Step (CWT/CWA) process. This process allows you to personally validate our stellar success results while we thoroughly validate you. This ensures a WIN/WIN Relationship, a core company value.
4. Pass Background - (1) Employment/Education History, (2) Criminal/Legal, (3) Credit & (4) Other
Since LAN/WAN opportunities are mainly with Fortune 500 companies and government agencies, you will undergo an extensive background check, prior to employment, that not only includes the standard (1) employment/education history but also extensive (2) criminal/legal along with (3) credit history and (4) other factors. For this reason, we will also conduct a background check before your Membership approval.
Are You Reliable/Trustworthy (Stop Espionage) - Remember, LAN/WAN Pros must be very reliable and trustworthy and would refrain from government/corporate espionage and must even help stop these activities. With this in mind, the level of the background verification process will receive will take 1 to 2 weeks (minimum) up to 1 to 9 months (while you concurrently work) as summarized below.
---
Employment/Education - All employers will do their standard due diligence of verifying your employment for at least the last 7 to 10 years along with any degrees and/or credentials you state. In addition, many opportunities will expand the search to up to 20 years including details regarding reasons for departure and any issues. For this reason, please ensure that you proactively let us know EVERY role you handled including if there are issues that occurred. Especially issues that resulted in your job departure.
Criminal/Legal & Related - You will receive standard local, state, and federal criminal background checks including misdemeanors for at least 7 up to 20 years and you must be legally authorized to work in the US at least as a permanent resident or ideally a Citizen. Candidates on EAD may be considered as long as there is a path to permanent residency. We do not handle OPT or H1B. If you have any criminal/legal issues that may potentially impact your employment, it is critical that you let us know BEFORE we or your employer discover it first.
Credit (Character/Espionage) - Your credit score is checked by organizations for 2 reasons. The (1) first is to help determine your character and the (2) second is to see if you may be a target for corporate/government espionage. We understand that there are qualified individuals with credit issues. For this reason, we will help candidates with low credit scores as long as we know they are a person of GOOD CHARACTER. If you currently have credit issues, you will need to provide a proper explanation and commit to improving your credit.
Other Factors (Physical/Mental) - Please remember that these are mission-critical and high-impact roles. For this reason, most companies will be validating whether you have any physical or mental issues (most important) that can impede your ability to do your job. If your issue is only physical, we may be able to help you as long as you let us know what it is. Finally, you MUST be FULLY VACCINATED including a BOOSTER shot for coronavirus to be a member as this is a REQUIREMENT for most large companies and government agencies.
---
Be Honest/Upfront With Issues (We Are On Your Side) - Finally, we KNOW what companies are looking for in background checks. It doesn't benefit either of us if you get a job offer but cannot pass a background check. To avoid this, let us know upfront regarding any issues you may have. If you let us know, we can let you know if we can help you and also PROACTIVELY make plans with you to ensure that you still get timely employment in LAN/WAN. Remember, we ONLY BENEFIT from your LAN/WAN success. Let's ensure that we WIN together.
Company/Founder History

- 30+ Years Helping Others

LAN/WAN Professional has learned as much, if not more, from its failures than its success to create the three comprehensive sets of services that REDEFINES how to (1) launch/fast track your career, (2) develop your consulting skills/business and (3) transform your personal quality of life including wealth building.

Our Origin Story (30+ years To Overnight Success) - For this reason, we believe it is important that you understand our full history (success and failures) of LAN/WAN Professional along with the two previous companies (see below) including the career and personal history of its founder, Eric Choi.

After reading our history, we hope you see that our services/values did not originate from some brainstorming meetings but from multiple transformations over a period of 30+ years of helping thousands of clients fast-track their careers & life. Please read our history and our plan to be a global organization of "leaders".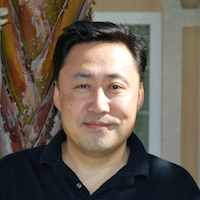 Eric Choi - Founder
Start & End Year - Summary Description Of Key Events
1988 to 1997: Founder & Origin Of (1) Career Success, (2) Consulting & (3) Life Transformation
The company founder, Eric Choi, left college early to serve his country as a US Marine in 1988. After serving his country, he embarked on a career that included multiple business ventures and a successful career in IT including working/consulting for various Government and Fortune 500 to 1,000 corporations and personally experiencing the life transformation that LAN/WAN Pro provides to its members.
Origin Of LAN/WAN Pro (Founder's Personal Journey) - As referenced above, the 3 services offered by LAN/WAN Professional originated from our founder's personal journey to (1) fast-track his career. (2) develop/launch his consulting business and other business ventures and (3) transform his personal quality of life by his mid 20's. Please read below on how our founder's success became the foundation for LAN/WAN Pro.
---
US Marine Corps (Real World Training) - Like all marines, Eric completed basic/MOS training including graduating at the top of his class. During this period, Eric learned the real-world training methodology that became the core part of our 5-part training structure for acquiring skills 40+ times faster. Unlike most marines, he bought his first home when only 18 years old and started his wealth building.
Business Failure (Jump Started IT Career) - Upon honorable discharge, Eric sold his house and took his savings/investments to launch his first major business venture. As president, he grew this organization to over 50 employees within 1 year including being on the cover of a major newspaper in May 1993. Unfortunately, the business closed 2 months later due to inadequate funding.
Bypass Entry IT (Fast Track To Consulting) - The experience Eric acquired from "failing" his first business gave him the ability to fast track to a high-level role as an IT consultant handling major corporate, government, and military clients. He also handled management roles for Autobytel (hot internet IPO) and AXA group (world's largest insurance company) all by the time he was only 27 years old.
Eric's Brother Ray (First Client & Partner) - As Eric progressed, he also helped his brother Ray jumpstart his IT career starting as a network engineer for a regional consulting company with high profile clients including Warner Bros, Disney, Bank of America, etc that transitioned into a senior engineer role for Activision (Blizzard) leading a team of IT professionals by the time he was only 23 years old.
Business Ventures (Prep For LAN/WAN) - Throughout this period, Eric and Ray never gave up on their entrepreneurial spirit despite false starts including launching Cyber Guild (1st network gaming center in the world) 3 years too early, Global Village (Internet Night Club), and a successful IT consulting company. These experiences became the foundation for the companies that became LAN/WAN Pro.
Going From Rags To Riches (Life Transformation) - On a personal level, Eric grew up in one of the poorest areas of Los Angeles but worked hard throughout his young life to TRANSFORM his life including living in one of the wealthiest communities in America (Newport Beach, CA) by his mid 20's and getting engaged to his best friend, Melanie and enjoying an amazing lifestyle including vacations in Europe.
---
Helping Others & Writing An IT Success Book - Eric has always enjoyed helping others and shared his success "secrets" with friends, family, and coworkers who also progressed in their careers. He turned that advice into a how-to manual on how to be successful in IT in 1997. The how-to manual became the foundation for two companies that were the precursor to LAN/WAN Professional.
1998 to 2009: Personal & Business Success/Failures – Laying The Foundation For LAN/WAN Pro
Eric Choi took his book on how to be successful in IT and decided to "test out" his ideas to ensure that what he wrote worked. In 1998, he created a series of workshops and partnered with a regional IT training organization to offer the workshops to portions of their graduating class. The result was extraordinary. Students who attended his workshop attained significantly higher success than students who did not.
Painful Lessons (To Build A Great, Caring Organization) - Eric launched two very successful businesses that helped thousands of clients attain career success and transform their life. The business success AND loss also coincided with Eric Choi's personal happiness and extremely painful losses over a period of 12 years. Please review how the experiences from this period became the foundation for LAN/WAN Professional.
---
Great Business Success (Personal Happiness) - Eric and his brother Ray who was working at Cisco Systems, launched ICTP, a grad-level tech school that helped its students acquire real-world IT skills 8 times faster in 1998. This business grew to over 100 employees in just 3 years and was valued at over $40 million. Eric also married his best friend, Melanie, and became a father to a beautiful son, Adam.
Closing A Great School (Losing Everything) - The IT industry went into the worst recession ever in 2001 that caused thousands of tech companies to close. ICTP needed to downsize quickly to survive but Eric could not let go of any of its staff as he considered them family. This "bad business decision" caused the closure of ICTP in 2003 and the loss of Eric's marriage and separation from his son, Adam.
"Get Busy Living OR Dying" (Eric Chose To LIVE) - Throughout his life, Eric never gave up no matter how difficult life was. Unfortunately, by the summer of 2004, the loss was so great that Eric contemplated suicide. Fortunately, he remembered his son Adam, his parents, and his brother's family. His responsibility and love for them gave him the strength to "Get Busy Living", a phrase from The Shawshank Redemption.
New Start (Both In Business And In Life) - By 2005, Eric launched Tech Pros Group (TPG), a professional organization focused on helping its clients succeed and benefiting from their success. Around this time, he also found a kindred spirit in TuVan, who was equally passionate about her success and life. Tech Pros Group grew quickly to over 30 staff members and helped thousands of clients.
Cancer (Choosing Personal Over Business) - By 2006, TuVan was informed that she had terminal cancer. Based on hearing this, Eric focused on helping TuVan LIVE LIFE to its fullest in between 3 chemotherapy sessions and 10+ surgeries over 4 years. Her final wish before she passed was a wedding. Eric and Tuvan had a special wedding in August 2009. Tuvan passed exactly 1 month later in bed as Eric lay beside her.
Starting LAN/WAN Pro And Health Issues - By the fall of 2008, Eric closed down TPG and kept a small dedicated team of less than 10 to launch LAN/WAN Professional to take care of a small list of clients while he focused on taking care of TuVan in her final year of life. During this time, Eric was also informed that he had type 2 diabetes due to his extreme lifestyle including high stress and poor eating.
---
Life Journey/Lessons (Foundation For LAN/WAN Pro) - Eric Choi experienced more in 20 years (sections 1 & 2) than most have in 3 lifetimes while helping thousands of clients. This includes how career and life success/loss are so intertwined and the importance of a person's CORE VALUES in the face of adversity. These experiences created the foundation for LAN/WAN Pro, a nationwide membership organization.
2010 to 2019: Launching A Nationwide Membership Company Based On WIN/WIN Relationship
LAN/WAN Professional, a nationwide membership organization, officially started in the fall of 2008. With that stated, the actual transformation of the organization including implementing the comprehensive improvement began in 2011. This is due to the fact that our founder, Eric Choi, was mentally and emotionally exhausted with health issues (read section 2) and needed 2010 to recuperate, reflect and plan.
Building LAN/WAN Professional (Starting A New Life) - Beginning in 2011, Eric Choi took the lessons from the previous 20 years to develop a set of services that initially focused on helping members fast track their careers and also transform their personal quality of life. Eric decided to limit the number of new members until the services were solidified and dedicated the next 10 years to solidifying those services.
---
Finding A Partner In Life (Akemi) - Eric knew he needed to be financially frugal and work-focused while he dedicated to developing/refining the life-changing services and needed a partner in life to help with this. Eric was fortunate enough to find a special person in Akemi who helped Eric simplify his personal life so Eric can focus on putting his energy/focus into building a great nationwide organization.
Five-Part Training (40+ Times Faster) - Since 2010, LAN/WAN Pro worked closely with its working members to create a comprehensive 5 part system that helps them acquire real-world skills 40+ times fasters by 2019. The result is they acquire real-world LAN/WAN skills that would normally take 4 years of full-time grad school plus 5 years of experience in just 1 to 2 months full-time up to 3 to 4 months part-time.
Comprehensive Placement (Get Job) - As effective as their training was, LAN/WAN Pro still had a success rate that was below 60% by 2014. This rate would be considered stellar for schools but not for them. They realized that the skills required for getting the job are different than the skills for doing the job. Starting in 2014, a comprehensive placement system was created that improved the success to over 80% by 2016.
Right Candidate (Most Critical Factor) - By 2016, Eric realized that no matter how good our service is, approving the RIGHT member is the most CRITICAL factor for mutual success. Based on this, Eric and his team created a comprehensive 2 qualification process that resulted in a stellar success rate exceeding 90% by 2018. In fact, since 2020. EVERY new member who followed our process attained success.
Quality Of Life Benefits (At Work & Home) - From the beginning, Eric knew that transforming the personal quality of life is as important as career advancement. For this reason, LAN/WAN Professional started informally offering quality of life services beginning with helping negotiate better workdays/schedules, improving member's credit, relocation, and even helping to buy a house, handling investments, etc.
Staying Connected To Son (Starting A Family) - Throughout this period, Eric made sure to see his son, Adam, who lives in Europe at least once a year, and stay connected. In addition, Eric and Akemi decided to have a family. Unfortunately, this is not easy when you are over 40. After many years including the painful loss of their first daughter Emma at birth, they had their beautiful baby girl Anna in 2019.
---
Fully Refined Career Service (90+ Success Rate) - By 2019, LAN/WAN Professional had a comprehensive set of career advancement services that fast track's newly approved members to LAN/WAN opportunities earning $60,000 to over $150,000 initially and $100,000 to $180,000 within 12 months with a stellar success rate that exceeds 90%. In addition, LAN/WAN Professional has key members working in every major industry.
10 Year Plan (Become A Global Organization Of "Leaders") - By 2019 (read above), LAN/WAN Pro had a transformative service that helps our members fast-track their careers with a stellar success rate that exceeds 90%. Starting in 2020, we launched our 10-year action plan to expand the (1) primary service to help with higher-level roles, (2) develop/build their consulting, and (3) help transform their personal quality of life. Click below for details.
2020 to 2029: Building A Global Membership Organization Of "Leaders" Based On 3 Services / 4 Core Values
Prior to 2020, LAN/WAN Professional was a small nationwide membership organization focused on helping a small group of new members attain success and stay successful while we refined/solidified our primary service of fast-tracking our member's careers. Going into 2020, Eric Choi was ready to finally expand LAN/WAN Professional to be a global company with a comprehensive 10-year action.
Losing Mother (Inspiration For LAN/WAN Professional) - The inspiration for LAN/WAN Pro including its core values comes from the love and values Eric received from his mother. Unfortunately, Eric's mom was told she had terminal cancer in the winter of 2019 and passed away in the summer of 2020. Her memory continues to inspire Eric to make LAN/WAN Pro a global organization of consultants and "leaders".
---
Consulting Skills (Critical Higher Roles) - Throughout 2010 to 2019, we provided consulting-focused services to members desiring higher-level roles earning over $120,000 per year. Since our motto is "Developing Tomorrow's Leaders Today", we decided in 2020 to integrate consulting into every aspect of our service and created multiple member levels that include growing a successful consulting business.
Launch Consulting (Key Transformation) - In addition, we realized that our most successful members had a consulting business that not only provided higher-level opportunities but also significant tax/business benefits. For this reason, starting in 2020, we officially converted to a business consulting membership. This resulted in a SIGNIFICANT benefit to our members that enhanced their wealth-building.
Coronavirus (100% Virtualized Services) - In response to the coronavirus, we virtualized 100% of our services to be available remotely from anywhere in the United States beginning in 2021. This eliminated any miscellaneous travel costs and time away from work. Even better, you can receive all of our services with minimal impact on your work and life schedule, especially after you become a successful member.
Quality Of Life Services (At Work & Home) - Starting in 2023, we started to transform the informal quality of life services that we have been offering for the past 10+ years into formal services designed to help our members transform their personal quality of life. This includes saving/credit building, and investing to help our members "work retired" within 10 to 20 years of becoming a member.
Expanding Consulting (Earn $500,000+/Year) - In 2024, we began expanding our consulting services to help our more successful members expand their consulting business to earn beyond $300,000 to over $1,00,000 per year. This includes a step-by-step process to building a successful consulting company including hiring other engineers and expanding your services to include reselling products/services.
Local Virtual Chapters (Offering Ownership) - By 2025, we will be launching our "local" virtual chapters that will be individually owned by a successful member. These chapters will allow our TOP members to earn over $500,000 per year helping other members. In addition, all long-term members will have the opportunity to have ownership in the organization so that we all benefit together.
---
Who You Know (Access To Top Members Everything) - Remember the saying "it is not just what you know but also who you know"? As of 2023, we have a nationwide community of members successfully working in every major organization who shares our core values and with whom you can connect both professionally and personally for the rest of your life. What is the value of this WHO YOU KNOW?!?