Network Technology Careers / IT Opportunities Earning - $60,000 to $150,000+ Per Year
LAN/WAN Professional is a nationwide membership organization that helps qualified candidates transition into enterprise LAN/WAN opportunities.
WIN/WIN RELATIONSHIP (PAY AFTER JOB) - We will invest over $70,000 in services to help you to get an IT opportunity earning $60,000 to over $150,000 per year.
We know that the most critical factor for success is only accepting qualified, employment serious candidates. For this reason, we offer a comprehensive two-step process that allows you to "Test Drive" our service while we validate you.
TEST DRIVE/QUALIFY (SERIOUS CANDIDATES ONLY) - If you are serious about IT employment, go to the bottom of this page and APPLY.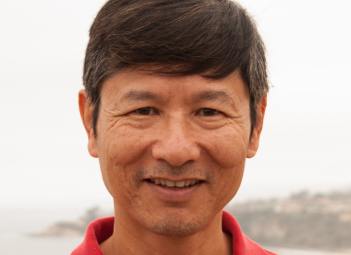 COMPANY & LAN/WAN OVERVIEW - Fastest-Growing Job Market For Next 10 Years
Local Area Networks (LAN) and Wide Area Networks (WAN) refer to cutting edge networking technologies including routing, switching, security, voice, wireless, data center (cloud), and internet (IoT) that are in demand in all industries. In fact, LAN/WAN jobs represent one of the fastest-growing job sectors with pay beginning at $60,000 to $90,000 (entry), $90,000 to $150,000 (mid), and $150,000 to $300,000+ (senior).
Company/Member & Service Overview - LAN/WAN Professional is a nationwide membership organization with members who consult/service the "who's who" of major corporations and government agencies including Cisco Systems, Google, Apple, Microsoft, Facebook, Disney, Amazon, Blizzard, CBS, AT&T, Verizon, Comcast, Citibank, Wells Fargo, General Motors and United Airlines, among others.
We offer a comprehensive set of services valued at over $70,000 that help approved members acquire LAN/WAN skills 20+ times faster and a proprietary system designed to help you attain upgraded LAN/WAN opportunities earning $60,000 to $150,000 per year. Just as important, up to 100% of the service fees are tied directly to your employment success. A true WIN/WIN relationship.
SPECIAL NOTIFICATION - CORONAVIRUS Is Causing Additional Labor Shortage In LAN/WAN
As you already know, the Coronavirus continues to have a significant impact on our daily lives with most companies allowing their employees to work remotely from home. The increase in remote work activities is causing a surge in LAN/WAN traffic and work activities. The result is an increased demand for LAN/WAN Pros nationwide which is creating a further shortage of qualified LAN/WAN Professionals.
Work Remotely From Home Nationwide – Many LAN/WAN opportunities give you the option to work remotely from anywhere in the United States, allowing you to avoid traffic/subways, and reduce your cost of living while improving your quality of life. Just as important, LAN/WAN opportunities are stable positions mainly with large companies in virtually every private industry and all levels of government (see list above).
TWO-STEP MEMBERSHIP QUALIFICATION PROCESS (TEST DRIVE/QUALIFY)
LAN/WAN Professional makes a significant investment in every approved member. For this reason, we want to ensure that all approved members possess the transferable skills and technical abilities to handle LAN/WAN opportunities. Additionally, our services require significant investments of time and effort. Candidates must be fully aware of and prepared to make these sacrifices before qualifying.
To ensure this, we have a comprehensive two-step process (see below) that allows qualified candidates to personally test-drive our service prior to making any commitments and allows LAN/WAN Professional to fully validate you before we approve you as a member.
Step One (Test Drive) - The first step is to complete the Cisco WAN Technician (CWT) Remote Hands-On, a series of practical labs that guide you through the process of configuring a network from the ground up. By working with your own dedicated pod of networking devices, you will get the opportunity to personally experience how we can help you acquire real-world LAN/WAN skills 10 to 20 times faster.
Step Two (QUALIFY) - Candidates who excel in Step One (CWT Remote) will receive a grant of $1,000 to $1,485 to pay for up to 100% of the LAN/WAN Package. This package is designed to help you fully understand how we help you get upgraded LAN/WAN employment while we validate you before approving you for membership. Please note that you will be responsible for Registration and Background Check Fees.
Get LAN/WAN Job - If you successfully complete the comprehensive two-step test drive/qualification process, you will be approved as a member and receive over $70,000 in services, after applying credits, to get proper LAN/WAN employment earning $60,000 to over $120,000 within 3 to 6 months of approval and $90,000 to $150,000 within 6 to 18 months of initial LAN/WAN employment.
| Step | Description & Purpose Of Step | Duration | Value | You Pay Upfront |
| --- | --- | --- | --- | --- |
| ONE | Cisco WAN Technician (CWT) Remote (Test Drive) | 1 to 4 Days | N/A | None |
| TWO | LAN/WAN Package (QUALIFY) | 1 to 2 Weeks | $1,485 | $0 to $485 + Misc |
| WORK | Membership + Comprehensive Service (Get Opportunity) | 3 to 6 Months | $70,000+ | Tied To Success |
Over 90% Success Rate - The "Right Candidate" Is The Most Important Factor For Success
LAN/WAN Professional has been servicing thousands of professionals nationwide for over 10 years and is proud to state that we have a stellar success rate that exceeds 90% of candidates who have completed our service. We have discovered that the most important factor to success is only accepting qualified candidates who possess the key "Right Candidate" attributes including (1) transferable professional skills, (2) technical abilities, and (3) employment seriousness and the ability to make the necessary sacrifices to be successful.
Complete Two-Part Application & Test Drive/Qualify - Employment Serious Candidates Only
ATTENTION: (Limited Spots Available Nationwide) - Please note that we are experiencing a surge in applications nationwide due to the high number of individuals uncertain about their jobs or not working. Unfortunately, we only have a limited number of spots available.
For this reason, please ensure you have a background and/or talent for information technology (IT), are serious about getting upgraded enterprise IT (LAN/WAN) employment, and are able to make the necessary short-term sacrifices to be successful before completing the initial application below. If you do not meet this requirement, we respectfully ask you NOT TO APPLY at this moment.
REVIEW ADDITIONAL DETAILS & PASS PHONE REVIEW TO START CWT REMOTE - Upon initial application completion, you will be sent an email that gives you access to a secure site that provides additional details regarding our member services and the 4 "Right Candidate" attributes. Please review the information on this secured site and go to the bottom of the secure page and register for the CWT Remote.
Upon registration receipt, you will be contacted for a phone APPLICATION REVIEW with an authorized LAN/WAN staff member within 1 to 2 days from the time we received your online registration form. Based on a positive application review, you will be approved for and scheduled to start your CWT Remote Hands-On so that you can personally Test Drive our service while we validate you.